SYNOPSYS
At 16, Alisson has only one wish: to get away from problems and end the year with ease. After her father abandoned her, she has lost confidence in men and, above all, she does not believe in love. She thinks that all the boys are the same: liars, superficial, and desperate to be with any girl.
Everything changes when she meets Kian. He is different, he is not like the others … he is worse, much worse.
Kian only predicts problems, and after facing him and agreeing to be part of a battle of challenges where each one must change roles and carry out the activities that the other does, getting away from the problems is not such an easy task.
Alisson will discover that under the challenges and Kian's impassive facade, other challenges are hidden. Will Alisson be able to get away from her prejudices and get closer to Kian?
Based on the novel of the same name "ESTO ES GUERRA", by Leila Ripiano.
8 EPISODES
OF 1 HOUR / 60 MINUTES
THE NOVEL WAS
A SUCCESS
ON THE "WATTPAD"
Produced over two seasons in the city of Atlanta in the United States of America, the series targets the crossover ("Spanglish") and Latin American markets. The novel was a success on the "Wattpad" reading platform where its author, a 23-year-old girl today, was the winner in two categories of the "Watty" awards among participants from all over the world. Positioned for more than 4 years in the top 10 of preference of the public of this genre, it has an audience made up of 81% women and 65% between 13 and 25 years of age.
THIS IS WAR, without a doubt, will be the favorite series of millions of people who enjoy romantic content, fun and sex!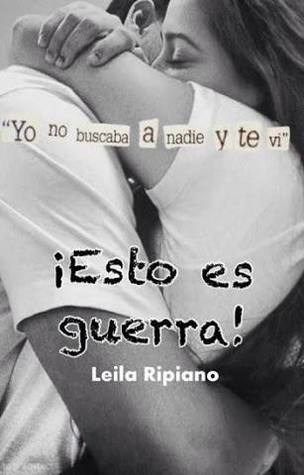 DO YOU WANT TO SEE THE TEASER?